'Cause it will totally freak you out.
via
Bookshelves of Doom
And, while this snake, and others like it are primarily found in Asia, if you are of hearty stock, you can find books about snakes in every Sno-Isle library.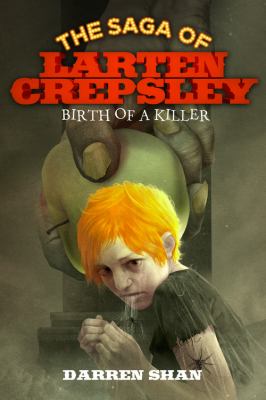 Meanwhile, now that I've probably scared the boots off of many of you (including myself...),
what scares you?
Share your fear in the comments, and one answer will be randomly drawn to win a hardcover copy of Darren Shan's new THE SAGA OF LARTEN CREPSLEY:
Birth of a Killer
.
You have until December 7th at midnight to enter! Good luck!
Only students in grades 6-12 who can pick their winnings up at one of the 21 Sno-Isle Libraries are eligible to win.