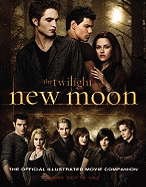 Based on my time visiting schools around Lynnwood, I know that at least a few of you out there are still
Twilight
fans. Me? I'm kinda over it. But don't hold that against me please - especially since I've made a solemn librarian pledge to not judge anyone else for their reading interest (it's a pretty easy pledge - it takes WAY too much energy to care about what everyone is reading. I'm lazy like that.).
Another reason not to judge me is 'cause of what I'm about to tell you:
The actresses who play Rosalie and Esme will be in town to introduce a FREE OUTDOOR showing of NEW MOON.
*pauses for screaming*
(was there screaming? I bet if it was Jacob or Edward, there would be screaming.)
Anyway... Nikki Reed and Elizabeth Reaser will be in the Fremont neighborhood TONIGHT (Friday) as part of "the
Fremont Outdoor Movie
series at
3501 Phinney Ave North
. Doors open at 6; event starts at 8. Don't forget a lawn chair."
There will also be a clip of Eclipse shown, just to up the ante.
via
Seattle Met