The random drawing chose this comment from Alex Stapay!:
Would you want to read on one of those, or are you going to hold onto reading your paper books?
i'd have to hold on to my paper back books because paper backs are easier for the technologically impaired.
What do you guys think about ebooks in general?
i think the idea's great, but i wouldn't go out and buy them when paperbacks and hardbacks are cheaper.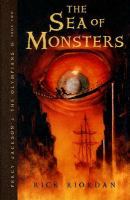 What do you like/dislike about this whole issue? Why?
i like the fact that you could chat with other people who are reading the same online book because if you forget who a certain character is then someone else can explain it to you.
i don't like how the set up works though, it's kinda dumb.
Alex -- Email me ASAP at jparker [at] sno-isle [dot] org with the library you'd like to pick up your signed copy!