Things have been hectic in the library as we reached the deadline for all of the Summer Teen Events, so I've missed a few weeks of TRW. Never fear, we're about to get all caught up. I'll also say that these were the toughest reviews yet to choose from! Do yourself a favor and check out all of the teen
reviews
. You're sure to stock up on great books for spring break!
For reviews submitted February 20-26: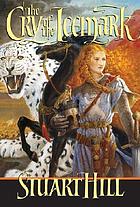 The Land of Elyon: The Dark Hills Divide by Patrick CarmanDescription:
Alexa Daley has always dreamed of venturing outside the walls that comfine her inside Bridelwell. Then the day comes that she discovers the secret entrance that leads out of Bridewell and into the unexplored territory outside the walls, and her life changes from dull to anything but dull.
My Thoughts:
I really enjoyed the part where Alexa's enemy, Pervis Kotcher, is found out by Alexa's father to be an evil man.This book was extremely entertaining and it was difficult for me to put it down!Whenever I had some free time from school, I would pick it up and find a comfy spot to sit and read in. I'm planning to read the sequel, Valley of the Thorns.
Recommendation:
This book would be great for adventure lovers!
--J.S., grade 7, Mill Creek
For the week February 27- March 5: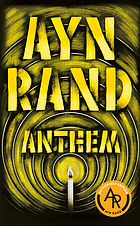 Anthem by Ayn RandDescription:
A totalitarian government tries to keep a utopic society by controlling their citizen's minds through fear and hate. However, one citizen begins to question the role of the government and begins to develop individuality.
My Thoughts:
I really like this book and it made me think in a different perspective about individualism and the definition of the word "I".
Recommendation:
High Schoolers
H.L., grade 10, Mukilteo
For the week March 6-12: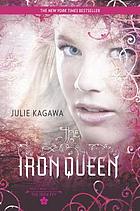 The Iron Queen by Julie KagawaDescription:
After killing the first Iron King, surviving the cold of the Winter Court- and being exiled, to top it all off- you'd think Meghan Chase would FINALLY catch a break. Wrong. Now faced with an offer at a second chance- defeat the new Iron King and have the exiles on her, Ash, and Puck lifted- Meghan must make a choice, one that might change it all.
My Thoughts:
I have to say that I was disappointed. After waiting so long for this to come out, the poor writing and obnoxiousness of this book was a huge let-down. I expected something epic, and got absolute blah. Shame, Julie, shame. Nonetheless, I couldn't put the stupid thing down. I'm afraid this is one crappy series I must keep up on, despite it all.
Recommendation:
Fans of fey, readers of the other two books
M.B., grade 9, Marysville
I'll be sending JS, HL, MB free books for them to pick up at their
local Sno-Isle Library
! Don't forget to
send in your reviews
for your chance to win!