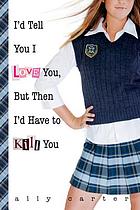 I'd Tell You I Love You But Then I'd Have to Kill You
by
Ally Carter
Description:
Cammie Morgan is a 15 year old girl who attends a school called the Gallagher Academy, a school for female spies in training. Cammie meets a boy named Josh and begins a secretive relationship with him, the whole time having to keep her secret.
My Thoughts:
Surprisingly, I really enjoyed this book. When I first picked it up I was annoyed with the author's writing style but as I read I didn't notice anymore. I was really into this book and finished it in a couple of days. Thumbs up!
Recommendation:
Girls 6th grade and up.
--A.A., grade 10, Snohomish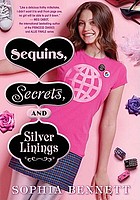 AA will be receiving a free copy of
Sequins, Secrets, and Silver Linings
by Sophia Bennett, so if you want a chance at winning a free book, be sure to submit your reviews,
here
!