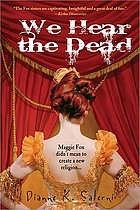 We Hear the Dead
by Dianne K. Salerni
Description:
Maggie and Kate Fox decide to play a prank on their relative by pretending to be ghost whisperers. Soon enough, the prank spreads until the nation believes they can communicate with the dead, creating an entire new subculture and the dawn of spiritualism. Based on a true story.
My Thoughts:
I thought the story was wonderful, especially because most of it was real. I thought it was a little bit too slow paced through and drawn out longer than it should have. A lot of the story was repetitive for the second half and the romantic situation was absolutely irritating. My favorite part had to be Dr. Kane's stories of adventure
Recommendation:
historical fiction lovers; young adults; romantics
--K.R., grade 12, Marysville Library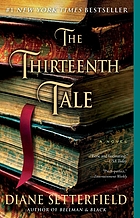 I'll be sending KR a copy of The Thirteenth Tale by Diane Setterfield. If you want a chance at winning a free book, be sure to submit your review!